Considering a Car (That is as Environmentally Friendly as Possible, of course! HELP!!)
As I mentioned in one of my earlier posts, my parents don't feel as strongly about the environment as I do. So, for my eighteenth birthday a few years back, my Dad thought he'd surprise me with a 1995 BMW. And I was surprised, all right -- surprised he was so ignorant of my love for Mother Earth that he'd buy me such a gas-guzzling, smog-emitting
piece of shit
.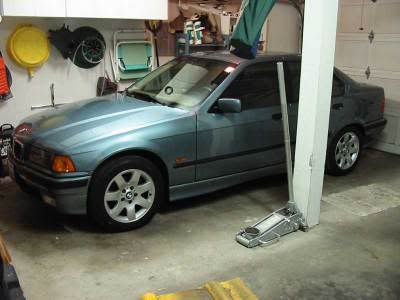 But I suppose his heart was in the right place... I could tell he was reaching out for my love. Still, I couldn't justify actually driving that thing, so after a few pity laps around the block with Dad waving from the front porch, I parked that motherfucker in the garage, where it has stayed ever since.
My mom gave me a few "You know your father means well" talks the summer I got that car, in the hopes I'd take it out for a spin, and smooth things out with Dad. But I wouldn't bite. How could I justify the other aspects of my lifestyle if I was bombing around the streets in that thing?
So I rode my bicycle whenever possible, and have ever since. When extreme winter weather keeps me from taking the bike out, public transportation is there, and it takes me pretty much everywhere I need to go.
But lately, with having to travel back and forth from school and work so often, public transit just hasn't been cutting it. I love the fact that riding the bus doesn't pollute as much, but I've been showing up late for both work and school a lot because of buses that are running off schedule, due to poor road conditions.
So I've decided that I'm going to start driving. Don't worry, I'm not going to be driving the BMW. I'm selling that thing. (In fact, I think I may have already lined up a buyer from school.) I asked my Dad about a week ago how he would feel about me getting rid of it. He pretended like he was
still
annoyed over my initial rejection of that car four years ago by saying, "Are you going to trade it in for some
magic beans
or something?"
The fucking asshole.
He said it in a half-joking sort of way, but it really ticked me off, and reminded me that I don't care what he thinks, anyway.
So the bottom line is, the BMW is going, and I'll be getting a new vehicle. I'm pretty excited. Whatever money I get from the old car will go towards the new one. Helping things out a lot will be some inheritance money my Grandpa left me.
I don't know much about cars, but I think I've narrowed it down to a few finalists. Pictured in order below are the now famous Smart Car, Toyota Prius and Honda Civic Hybrid. Now, I haven't made up my mind on what car I'm going to get, so I'm just brainstorming here. I'd appreciate any advice you people can give me!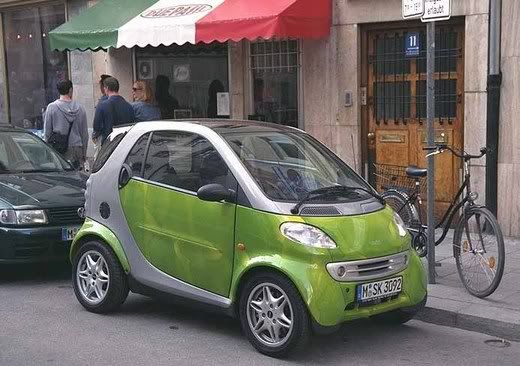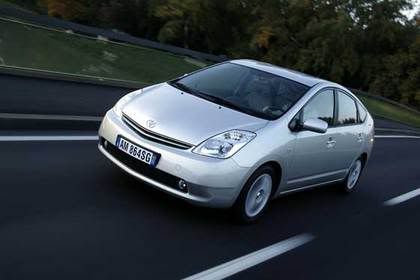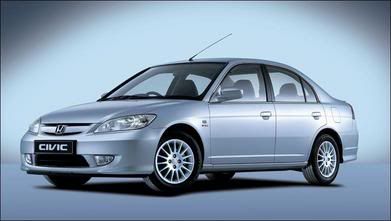 - Preston