"Preston"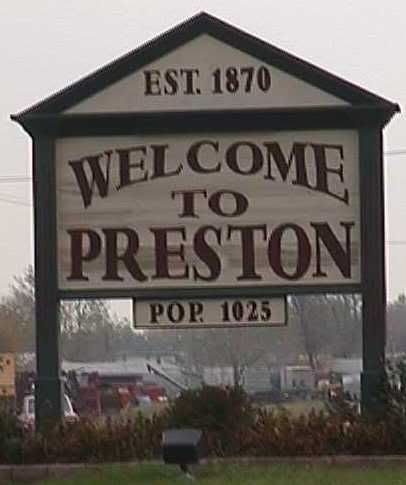 When I was younger, I was the only Preston in school. I was made fun of by the other kids because I didn't have a "normal" name like them.
"Say 'here' when your name is called, children!" the teacher would say.
"Josh?" ...
"Here!"
"Chris?" ...
"HERE!"
"Scott?" ...
"Here!"
"Jordan?" ...
"Present!"
(Class snickers)
"Preston?
" (Class snickers some more)
"What kind of name is THAT?"
one of the kids would always ask. They never got tired of that one.
I didn't know any other Prestons. Not one. Nowadays, though, I'm seeing the name everywhere! For instance, I got a letter in the mail the other day about a record convention, and it's going to be held on
Preston
Street!
And while I was some store the other day, a mother kept calling, "C'mere, Preston!" to her son.
And someone told me a while ago that Britney Spears named her kid Preston or something!?
Insanity!
It's funny, becuase I grew up hating my unusual, nerdy name because it was unpopular -- but now that it
is
popular, I hate it even more!
But whadda ya gonna do, right?
I was born a Preston and I will die a Preston.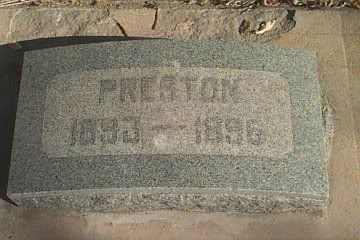 - PRESTON!(That's right, I'm proud)